Meals as Collective Memory
︎︎︎ Layout Design/Information Architecture
A Brooklyn Guide
to Black-Owned Eats


Meals as Collective Memory is a celebration of Brooklyn food culture highlighting specifically Black owned eateries all around Brooklyn, NY. The purpose of his project was to put together a physical piece of print collateral for easy access and opportunity to help put money back into the black community through informative pieces on each space and the people involved.



︎Layout Design
︎Brand Identity




Curated by Stephanye Watts and photography by Obden Mondesir.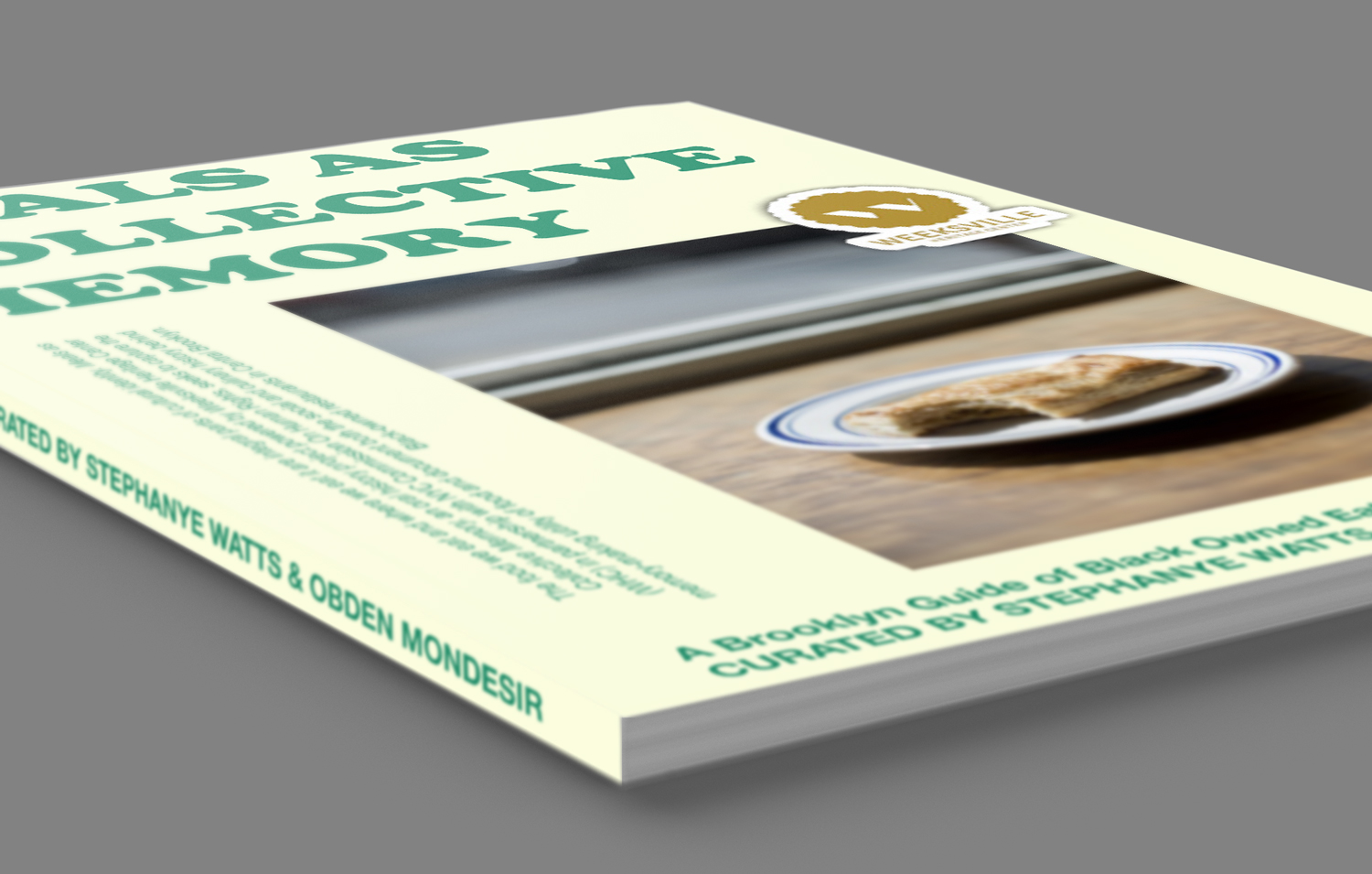 This project was sponsored by the New York City Commission on Human Rights and Weeksville Heritage Center, a one-of-a-kind 21st-century cultural institution with a 180-year history. The organization's mission is to document, preserve and interpret the history of the 19th century African American community of Weeksville, Brooklyn—one of America's many free black communities—and to create and inspire innovative, contemporary uses of African American history through education, the arts, and civic engagement. Using a contemporary lens, Weeksville activates this unique history through the presentation of innovative, vanguard and experimental programs.