Pandora Backstage

SOLVING FOR THE DESIRE FOR
LIVE MUSIC IN 2020.
TEAM
SUYHALIA KARIM-DORAN
LIZ AKERLY
ADRIANNA MOSCHIDES
MARCO COUSINS
ROLES
UI DESIGNER
UX RESEARCHER
DESIGN LEAD

TOOLS
FIGMA
NOTION
ADOBE CC

Pandora is a music and podcast discovery platform, providing a highly-personalized listening experience to approximately 70 million users each month with its proprietary Music Genome Project® and Podcast Genome Project® technology - whether at home or on the go - through its mobile app, the web, and integrations with more than 2,000 connected products.
As a collective, we've missed out on the enjoyment of multiple gatherings during this strange and difficult year. With live music being close to the top of the seemingly endless list, Pandora took notice and aimed to provide a solution.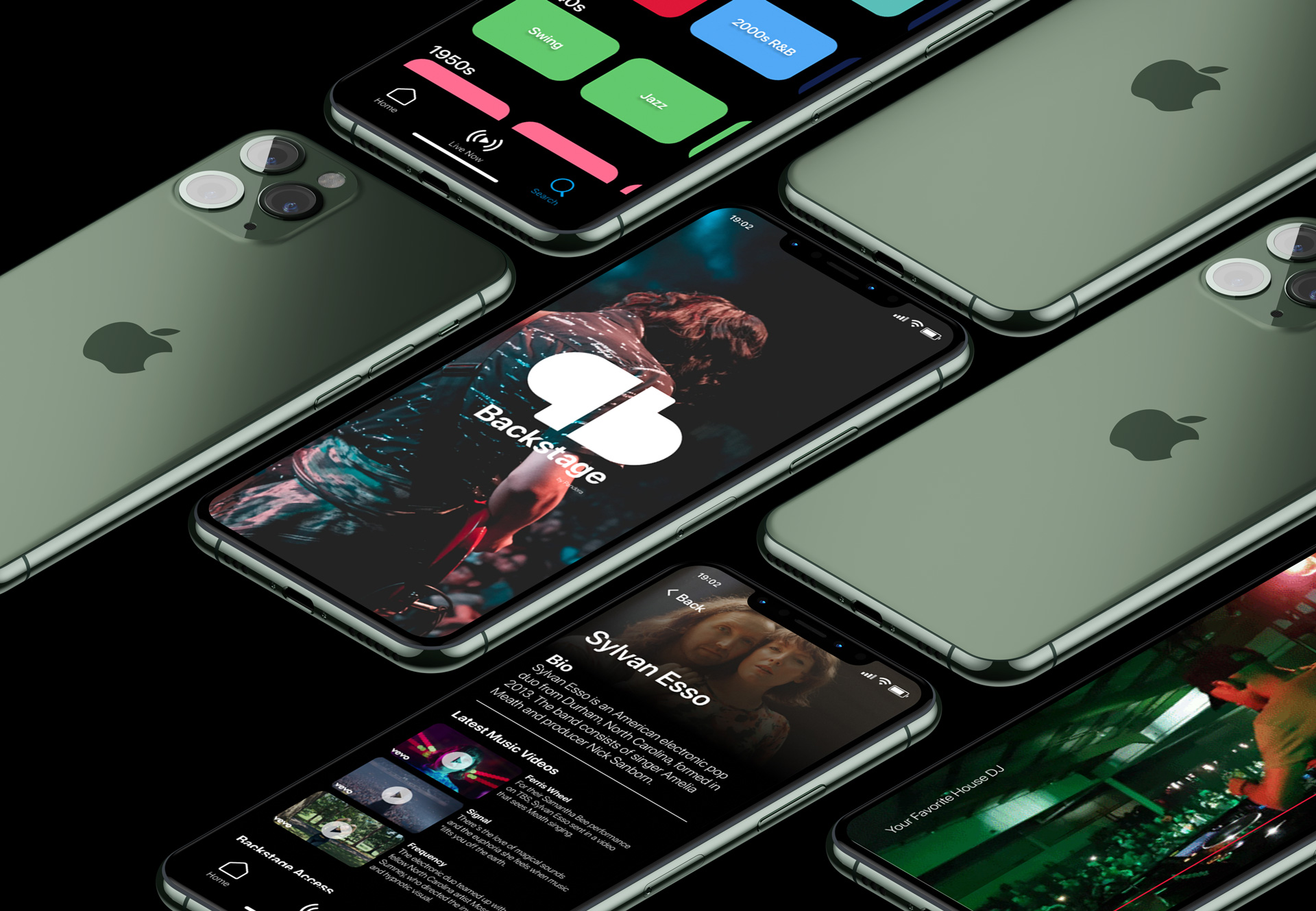 My team and I were tasked with helping Pandora create a new, memorable mobile experience for current and new users, while also catering to the needs of Gen Z.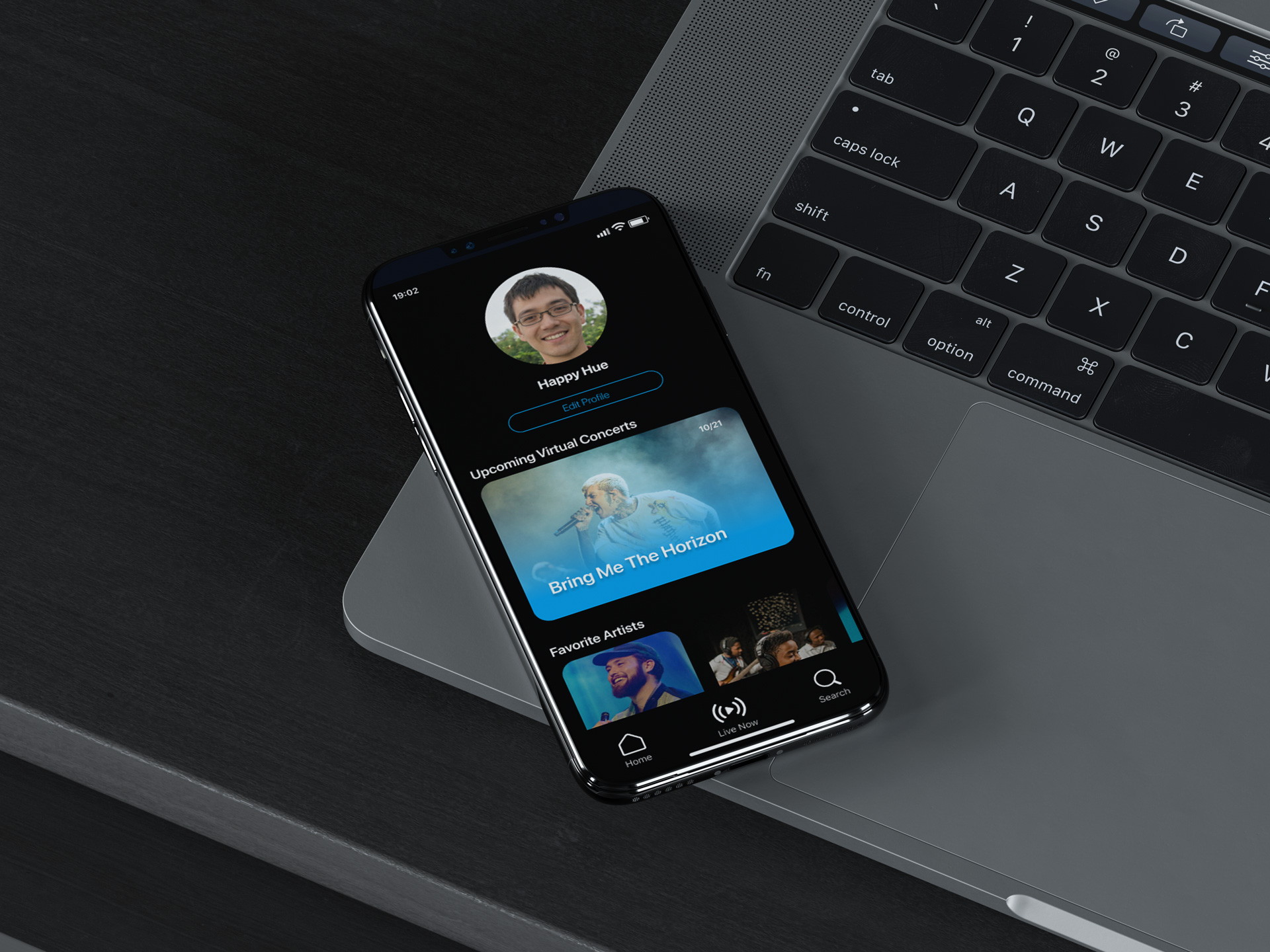 "Let's Rock, Let's Rock, Today!"
- Jack Black, School of Rock


Scope
Research
User Interviews
Design Iterations
App Development
Apple TV integration
(optional)
With the short turn around of this project,
only 2 weeks

, we got to work and dove into various forms of research including user interviews,

usability testing

research evaluations to determine first and foremost, what this product should be.
It was quickly decided that this new venture should be a seperate application in order to maintain Pandora's current user base while also aiming to
expand the their reach

.

With that we chose to focus the majority of our user testing on casual music listeners in Gen Z, who mostly watch videos for their music intake.
We sent out screeners to connect with users that could help give us relevant and consistent data.
We recieved

13

responses and connected with

9

users for user testing.

Pandora seemed to be behind the times when stacked against these streaming giants.



Along with rapid heuristics and C+C analysis, we began our user interviews
by

inquiring about our users' familiarity with Pandora as well as their current video watching habits.
- Users preferred YouTube® or Spotify.
- They enjoyed videos with their music content.
- Users want to be able to connect* w/ their favorite artists.
*watch behind the scenes content.
- Exclusive Video content.
-
Behind the scenes

w/ artists.
- Simple streaming to Smart TVs.
After careful consideration of our users' wants and needs we began out first stages of

design

iteration and usability testing.


As a team we decided to forego the paper prototype phase and instead do 3 rounds of digital prototyping to get us to our final result.
Tasks
- Watch an archived video in the app.
- Attend a virtual live event.
Loading page for app communicates that this is a subsidiary of Pandora.

Horizontal scrolling is intuitive.



Onborading process is needed.
Needs clear distinction between archived content and live content.
During this next phase of the design process we worked as a team to ideate the various screens we would need to achieve an MVP that solves the users issues and implimented feedback form usability testing R02 as we move into the mid-fi prototype.︎︎︎
The layout is intuitive, the placement of the promos/news is traditional.

The use of the red person icon helps them understand they are looking at live content.



Some content tiles have titles, while others don't. Becomes visually confusing.
The navigation is still a bit unclear, especially with middle live content button.
Approaching the final stages in the design process, we settled in on our branding, colors, typography, and finallized the navigation bar based off the user feedback of our initial icons.︎︎︎
Enjoys the photo choice as it conveys the message of live music or concerts.

Enjoys the focus on artist and the size of the pictures "help recognize them if I have seen them preform but don't remember their name".



Have a "pop up quiz" that would auto populate the home screen tiles.
Doesn't see enter or search on the search page.
The next steps we took were to impliment user feedback on our hi-fidelity prototype and that brought us to the final version of the application.



︎︎︎︎︎︎︎︎︎

Apple TV integration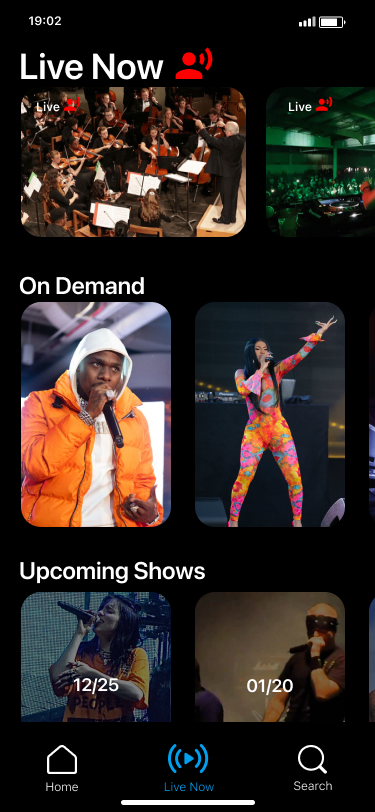 Seamless casting to your smart TV





The next steps moving forward in the future are to impliment a tip jar feature to help support local artists, a moderated comments section for users to interact with one another, thus bringing the feeling of live concerts into the app.